The process of an archaeological excavation
The process of an archaeological excavation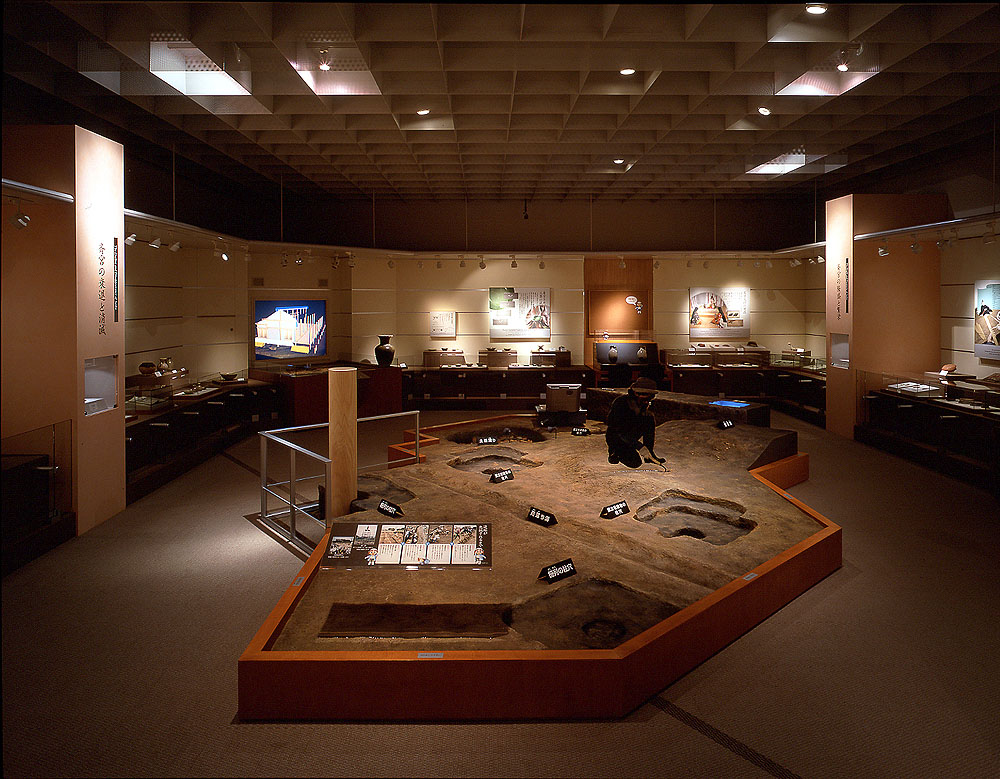 This model recreates the scene of an excavation at the Saiku site. The photographs show the processes involved in an excavation.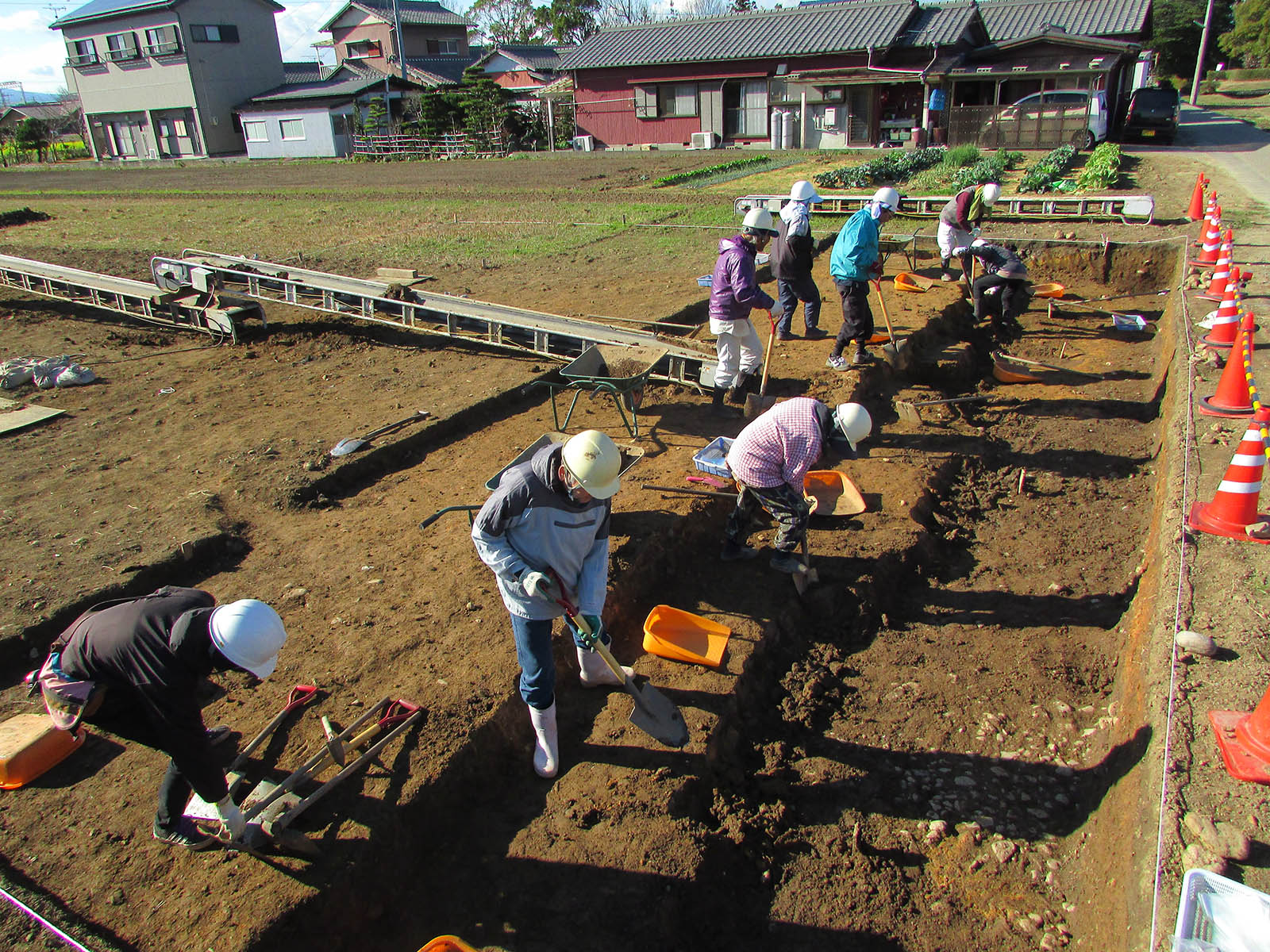 Step 1: After removing farm soil, the earth is dug up little by little until the natural ground—the lower limit of human activity—is reached.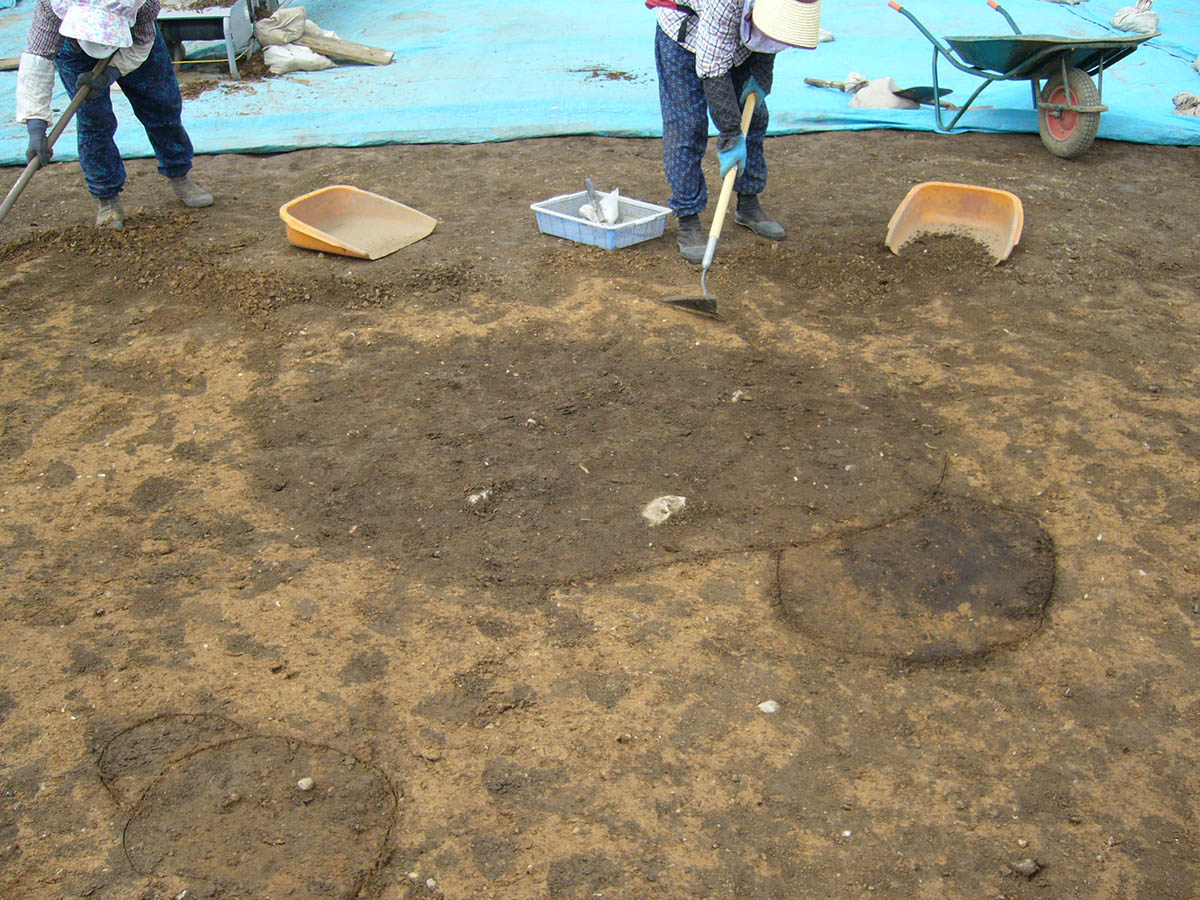 Step 2: Clearing the surface of the natural ground reveals parts where the soil color is different, indicating the presence of soil that belonged to the layer above the natural ground. The presence of different-colored soil from the layer above indicates a hole or pit that was subsequently filled. Take a close look at the model to see if you can find spots where the soil color is different.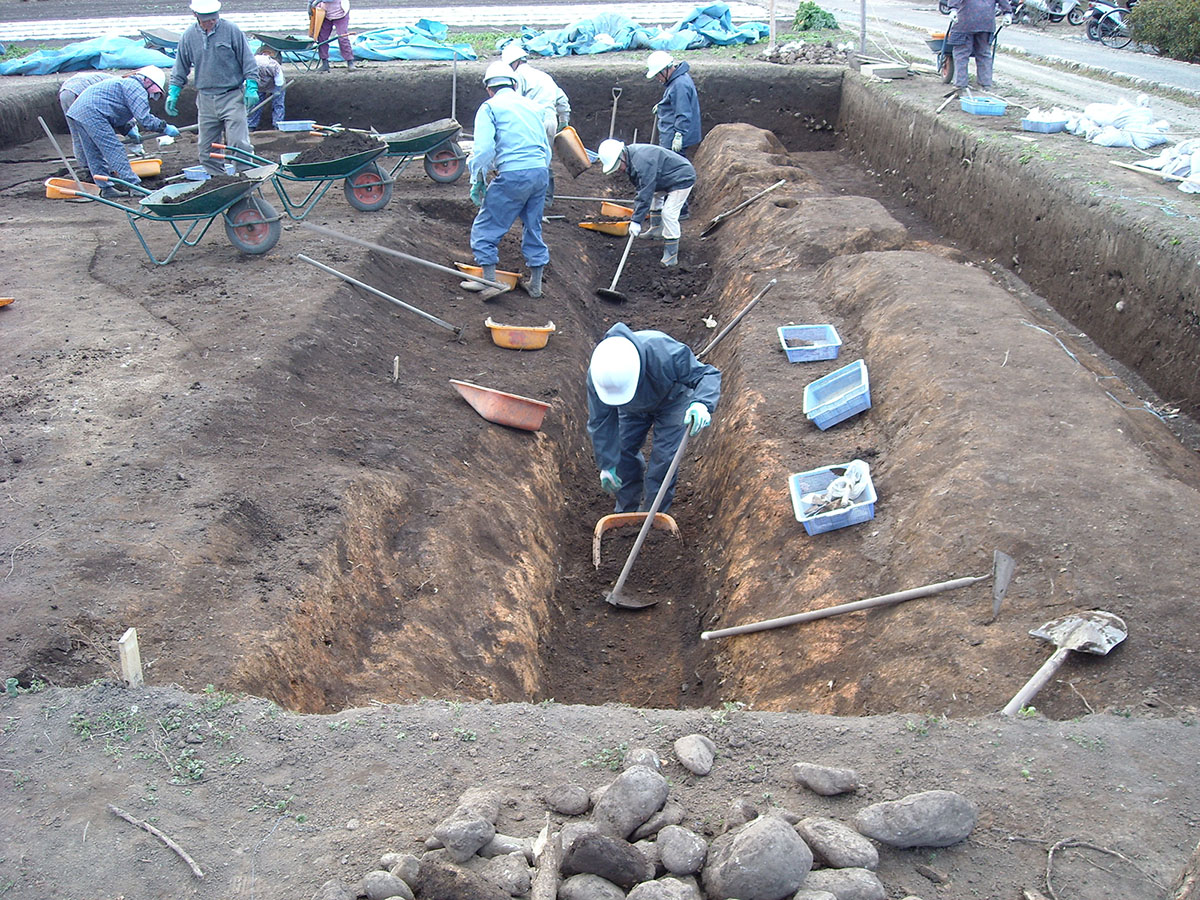 Step 3: Digging where the soil color is different can identify post holes that held posts supporting buildings, as well as ditches and waste pits. Artifacts, such as pottery, recovered from holes, can shed light on the date of the hole.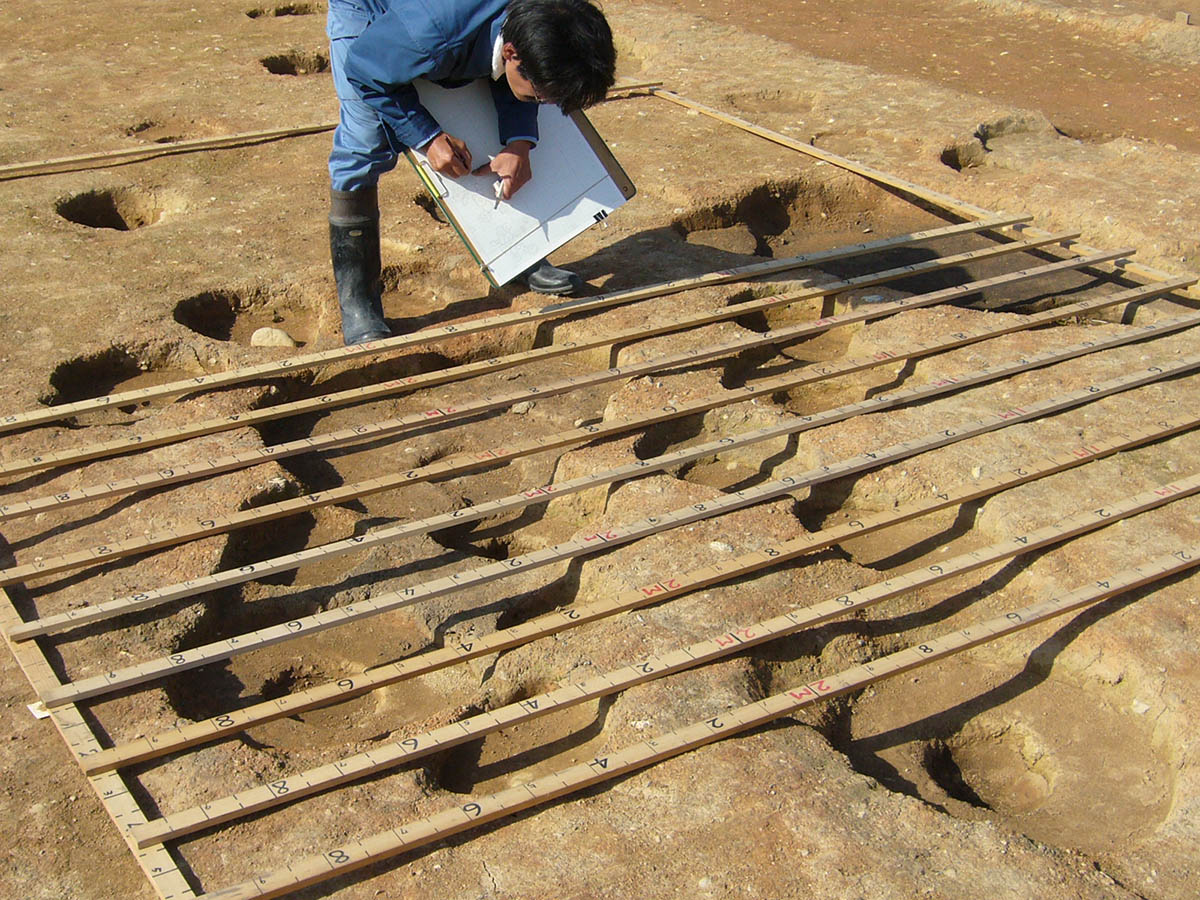 Step 4: After the excavation, accurate measurements are taken to create drawings. Measured drawings can reveal the location of a lost building, for instance, from the way the post holes are arranged.