Saio's meal
Saio's meal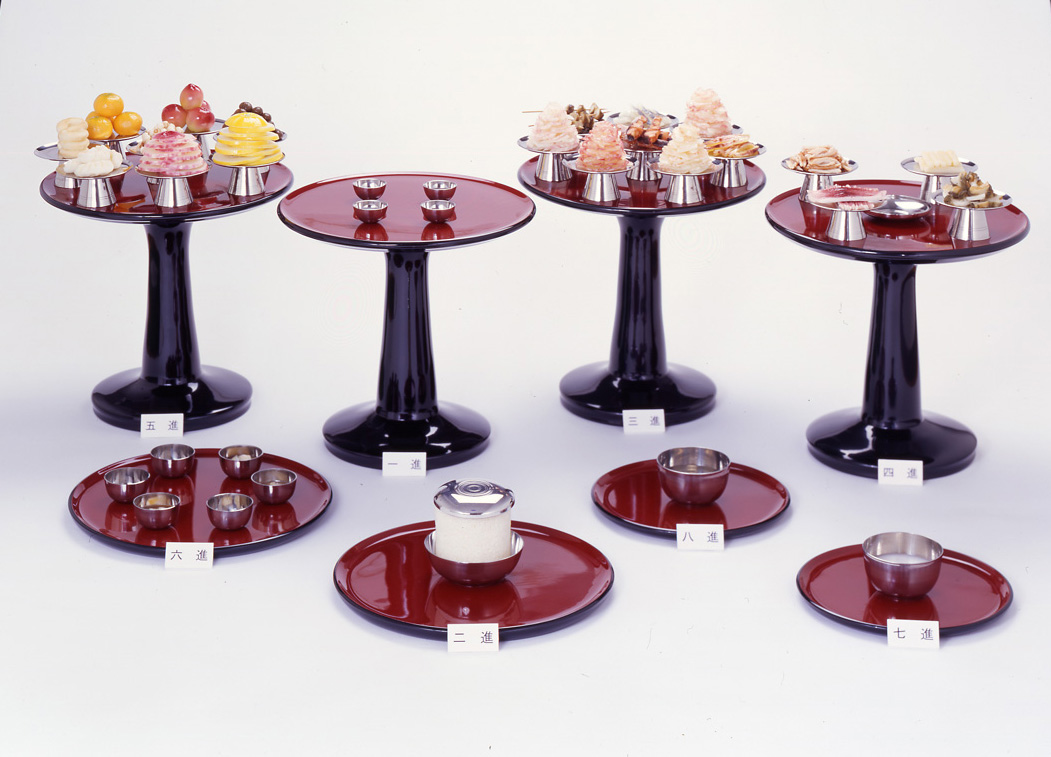 These models recreate dishes served at a Saio's banquet. The menu is based on descriptions of a banquet hosted by a minister in the capital in the early 12th century. The menu consists of the kind of food items likely to have been delivered to and available at the Saiku.
In ancient Japan, food was typically served raw, like sashimi, or broiled. At the table, diners dabbed sauce—vinegar, sake, salt and
hishio
(a condiment similar to miso or soy sauce) mixed to taste—on the raw or broiled food. Banquet food such as this was probably ritualistic, and after the guests sampled small portions of it, was likely distributed to staff working at the Saiku.
This display also recreates the silver dishes used to serve food to the Saio.
New Year's Day ritual food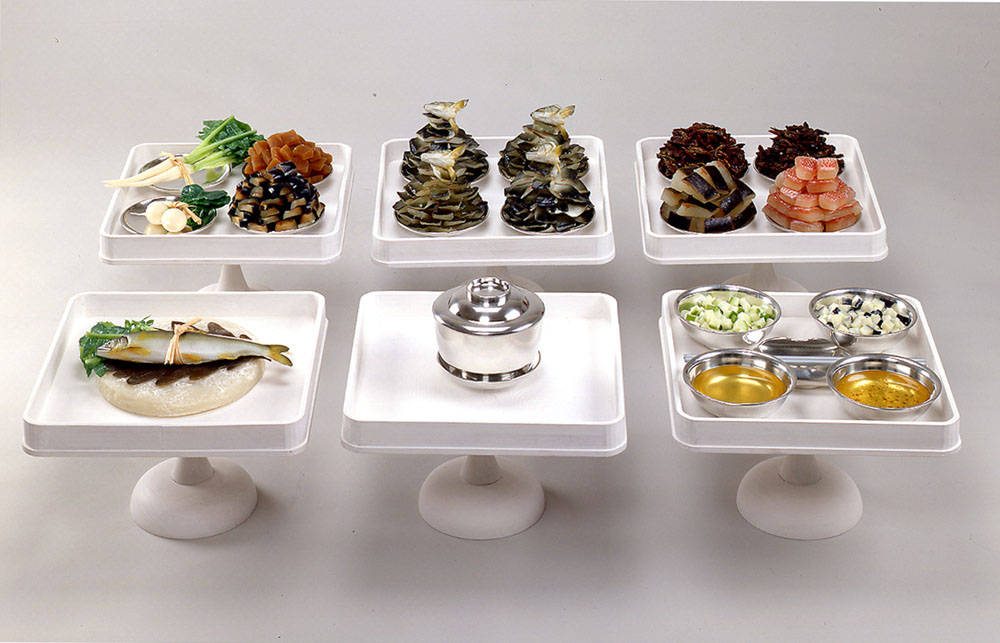 On New Year's Day, the emperor and Saio performed a ritual called Hagatame, which involved making the gestures of eating a meal of freshwater and saltwater fish, meat, vegetables, and rice cakes. As the presence of medicinal herbs suggests, the ritual was performed to pray for health and longevity at the start of the year. This display recreates a meal prepared for an emperor's Hagatame ritual. It is thought that those prepared for the Saio were roughly the same.