Saio and Ise Jingu's annual rituals
Saio and Ise Jingu's annual rituals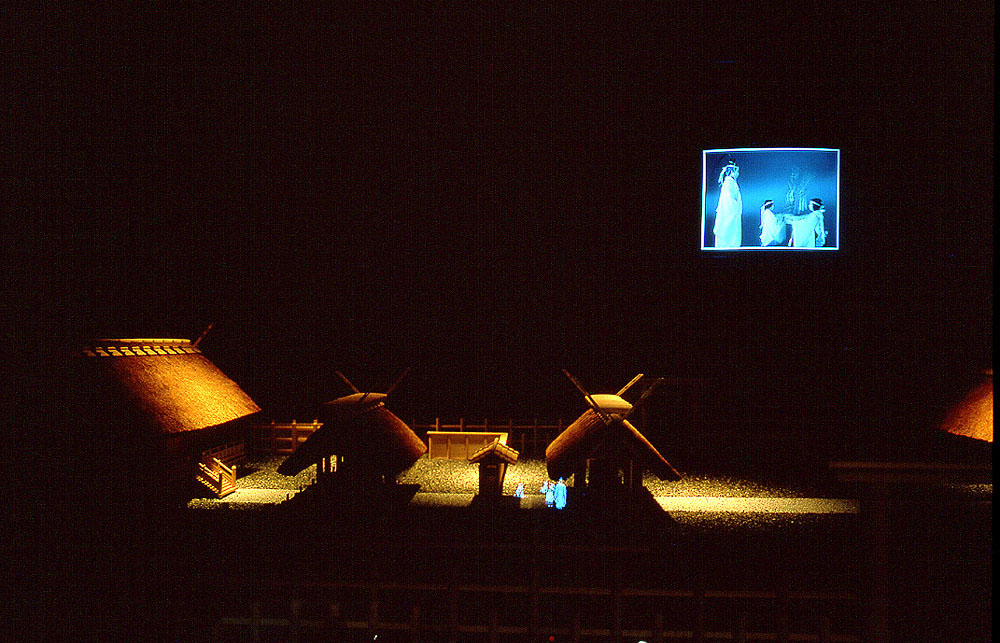 The Saio's most important duty was to attend three of Ise Jingu's annual ceremonies. Ise Jingu in ancient times enjoyed special status among Shinto shrines. Its three annual ceremonies; in particular, the Tsukinami-sai held in June and December, and Kanname-sai held in September, were important state events held to pray for the peace of the entire country.
To prepare herself for them, the Saio performed a
misogi
(purifying ritual) at the sea or river on the last day of the month preceding the ceremony. After the purifying ritual, the Saio stayed at a building called Rikyuin, located close to Ise Jingu, in order to attend the aforementioned ceremonies, which took place at Geku and Naiku, Ise Jingu's two major shrines.