Living quarters of the Saio
Living quarters of the Saio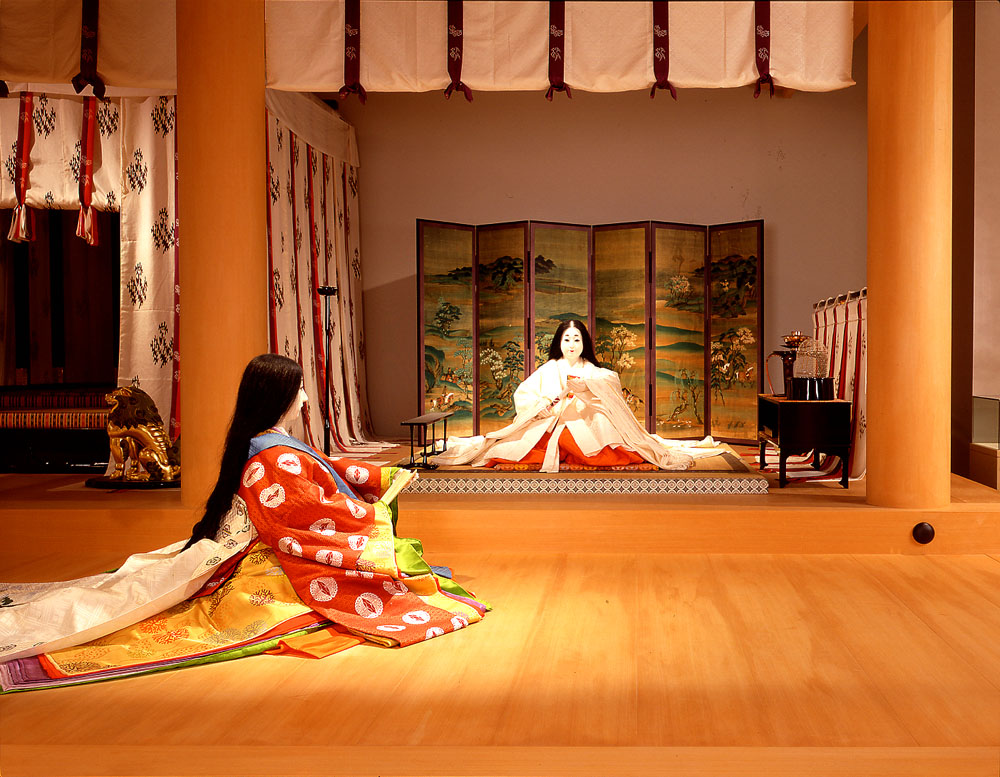 This life-size display recreates the lifestyle of a Saio living at the Saiku sometime around the 11th century.
The Saio is seated at the back of the room. In front of her is the Myobu, the Saio's first lady-in-waiting.
Although the Saio's duty was to serve the
kami
(deities), her day-to-day life was not very different from that of most court nobles and imperial family members living in the capital.
Both the Saio and her Myobu are wearing multi-layered robes called
juni-hitoe
, the formal attire of female courtiers. Unlike the kimonos of today, the
juni-hitoe
had no sashes, and consisted of numerous layers of robes worn over a long-legged trouser-like garment called a
hakama
. The colors of the robes were chosen according to the season. This scene shows the Saio dressed in a white
juni-hitoe
worn for rituals. The Saio and members of the aristocracy typically lived in high-ceilinged rooms with wooden flooring. Unlike Japanese houses of later periods, tatami mats were placed only where needed. There were very few internal walls, so various devices and pieces of furniture were employed to partition or screen off parts of a room.
At the back of the left-hand side of the room is a stowaway bed. During daytime, this space was used as a small room.
Tsunodarai (bowl with knobs)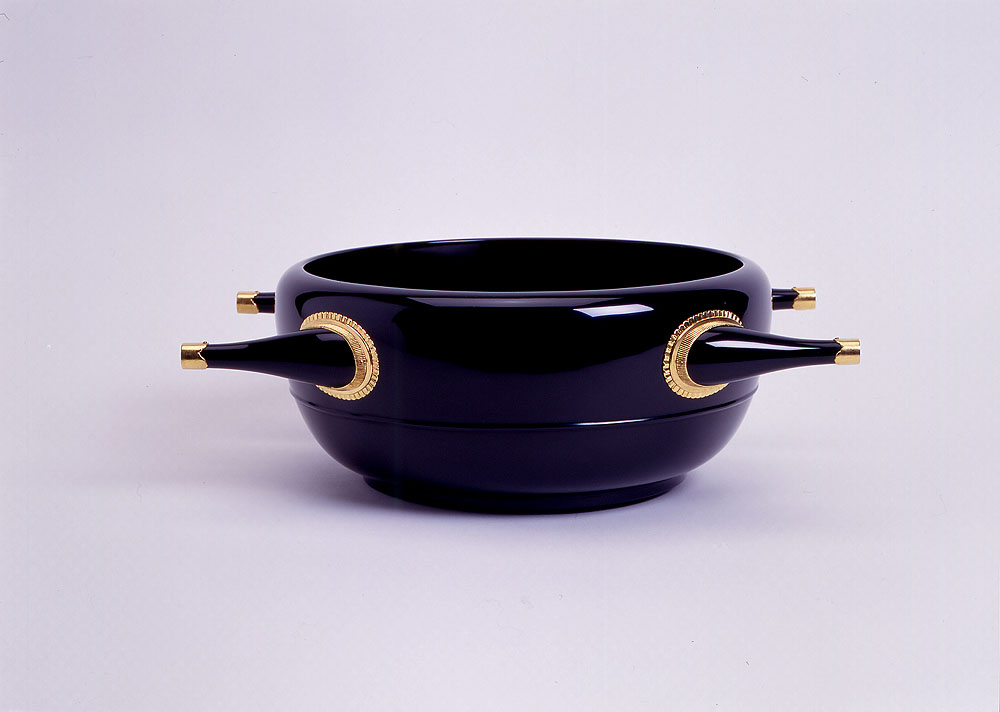 During the Heian period (late 8th to 12th centuries), clothes typically had long, wide, trailing sleeves, which could easily get wet when washing one's face, for instance. This washbasin comes with four pegs for holding back the sleeves to keep them from becoming wet during washing.